In order to change the name of your network (SSID) and WiFi password, please follow this guide:
1. Log in to the Zyxel Router by entering http://192.168.1.1 into your preferred internet browser
2. A login screen displays (below) - select the language you prefer (top right) and type the default username admin and the Login password shown on the device label and click Login


2.1. The following screen displays when you log into the Web Configurator for the first time. Enter a new password, retype it to confirm, and click Change password. If you prefer to use the default password, click Skip.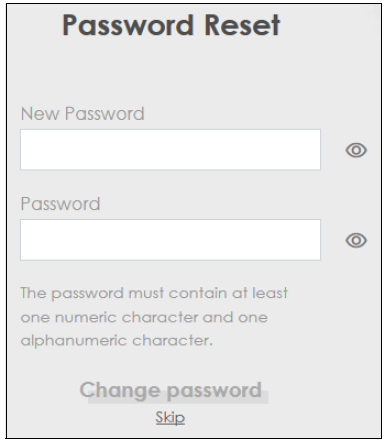 2.2. The Wizard screen will also display when you log into the Web Configurator for the first time. Use the Wizard screens to configure the Zyxel Device's time zone, basic Internet access, and wireless settings. It will take you a few minutes to complete the settings on the Wizard screens. You can also click Skip to leave the Wizard screens: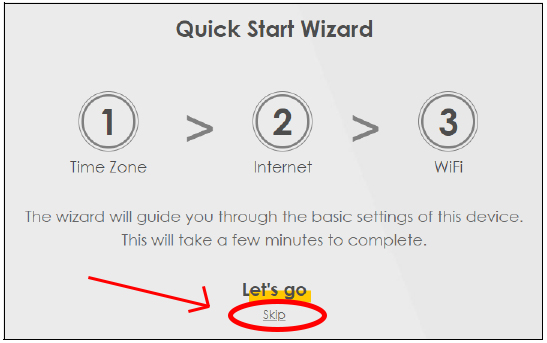 3. Click the menu icon (

) to display the navigation panel that contains configuration menus.
4. Navigate to Network Setting → Wireless
5. To change your WiFi SSID (Network Name) and password, simply select and modify them using the fields below: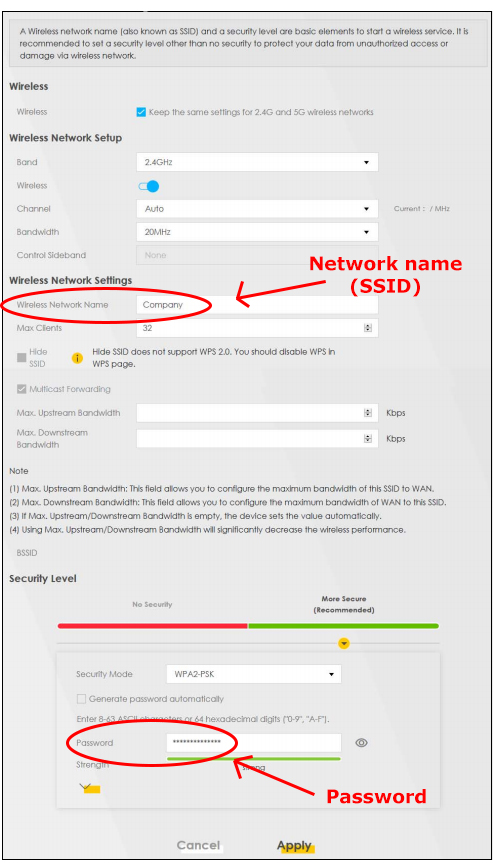 6. Click "Apply" to update your credentials.