1) Start by opening your default web browser, enter the IP Address http://192.168.100.1 in the address bar (it is the default IP address of the router) and then press enter to display the login page.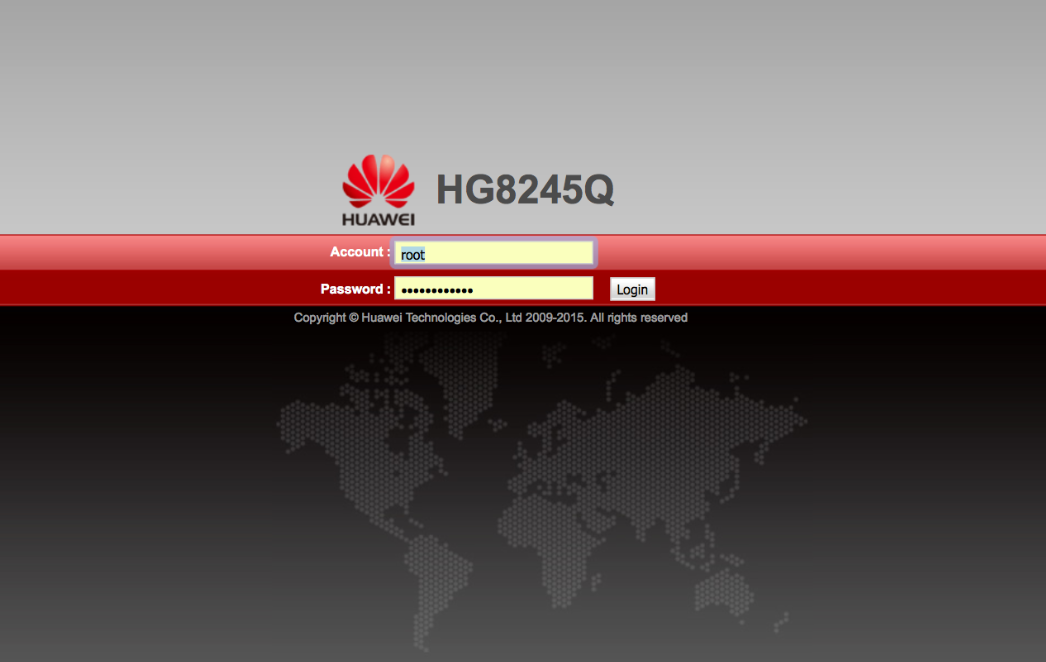 2) You will be taken to the login page where you can enter the default credentials (ie. Username: root and Password: (the first 12 alphanumeric digits of your MAC address, located on the rear of your router)
After the password authentication is passed, the web configuration is displayed.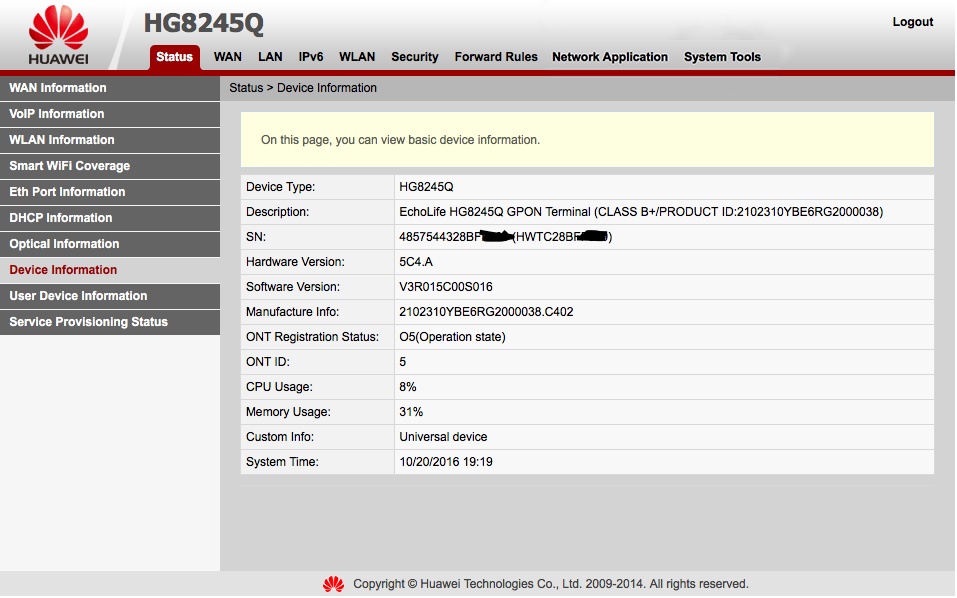 3) Navigate to LAN > DHCP Server Configuration
4) Enter the following DNS servers:
208.67.222.123
208.67.220.123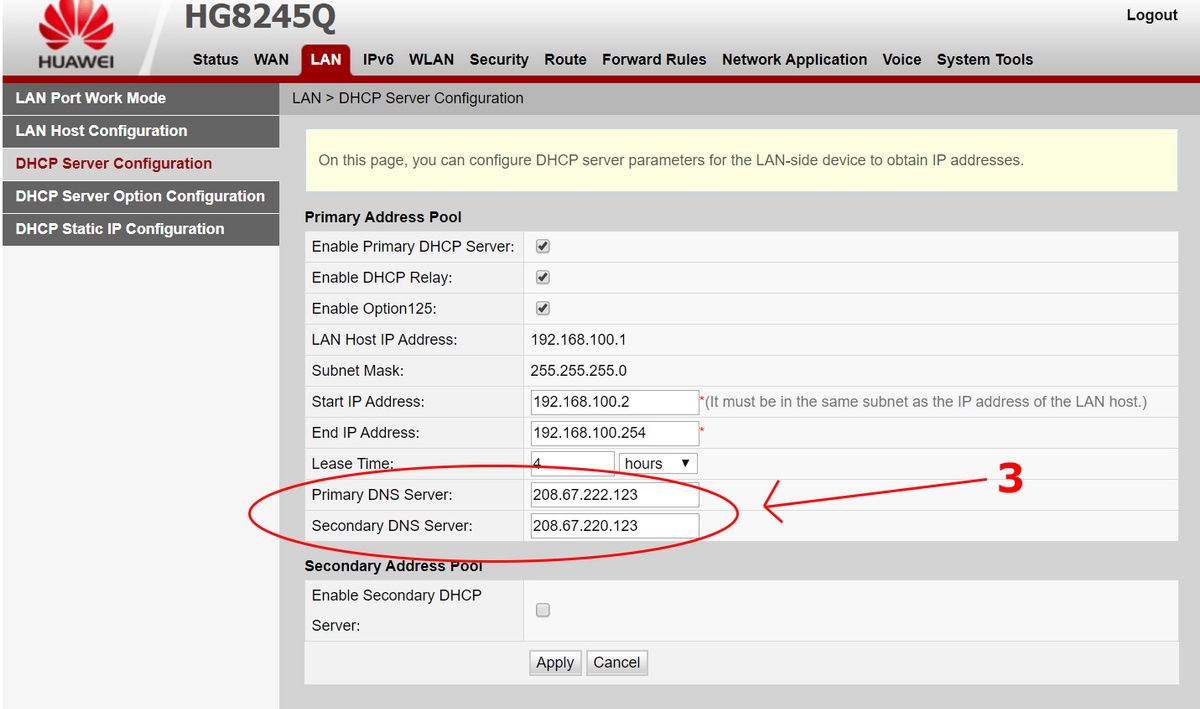 5) Apply and Save