For most cases, UPnP, which is turned on by default on your device, will suffice to take care of forwarding the correct ports to your device.
Nevertheless, some applications require port-forwarding to be enabled manually on the router.
Log into your router
In order to configure this connect to your router on http://192.168.100.1
Login with:
Username: root
Password: <MAC address of your router>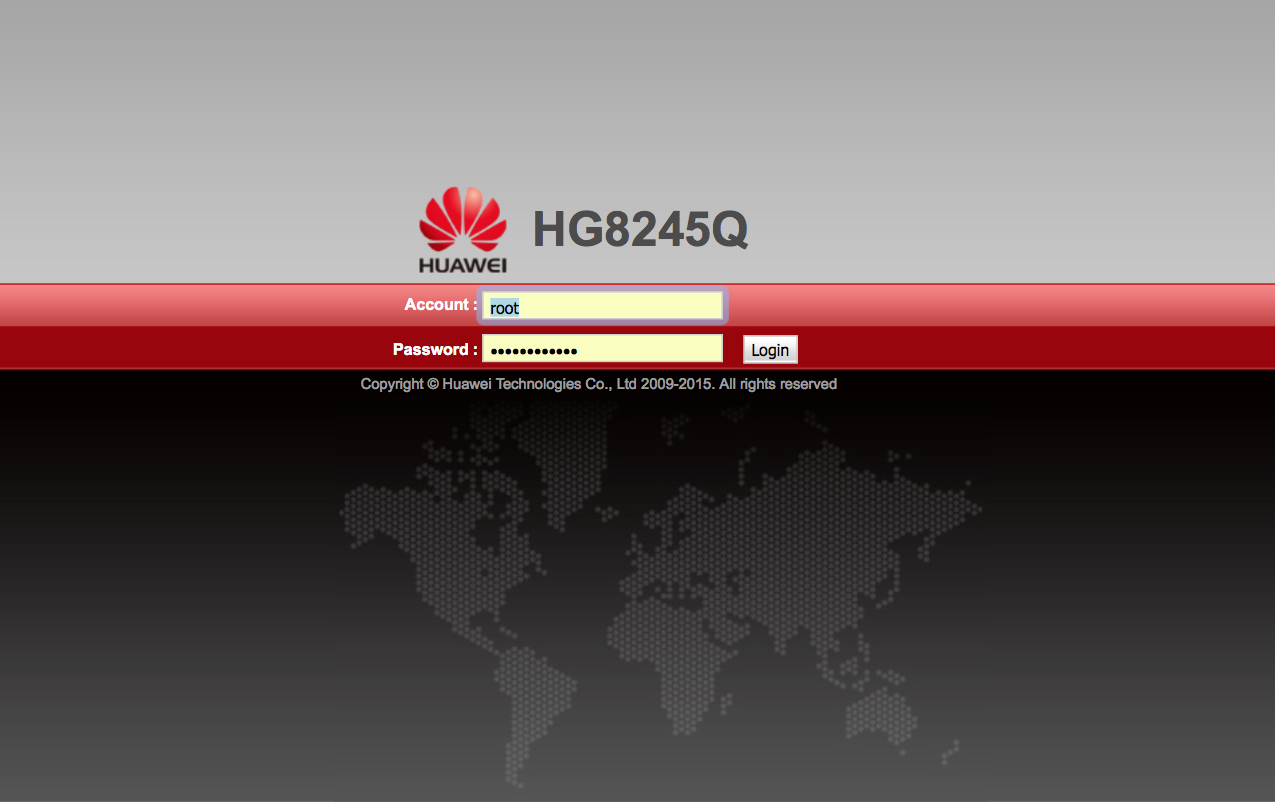 Navigate to port-forwarding section
Once connected put the 'Forwarding Rules' tab at the top and select 'Port Mapping Configuration' on the left menu after this.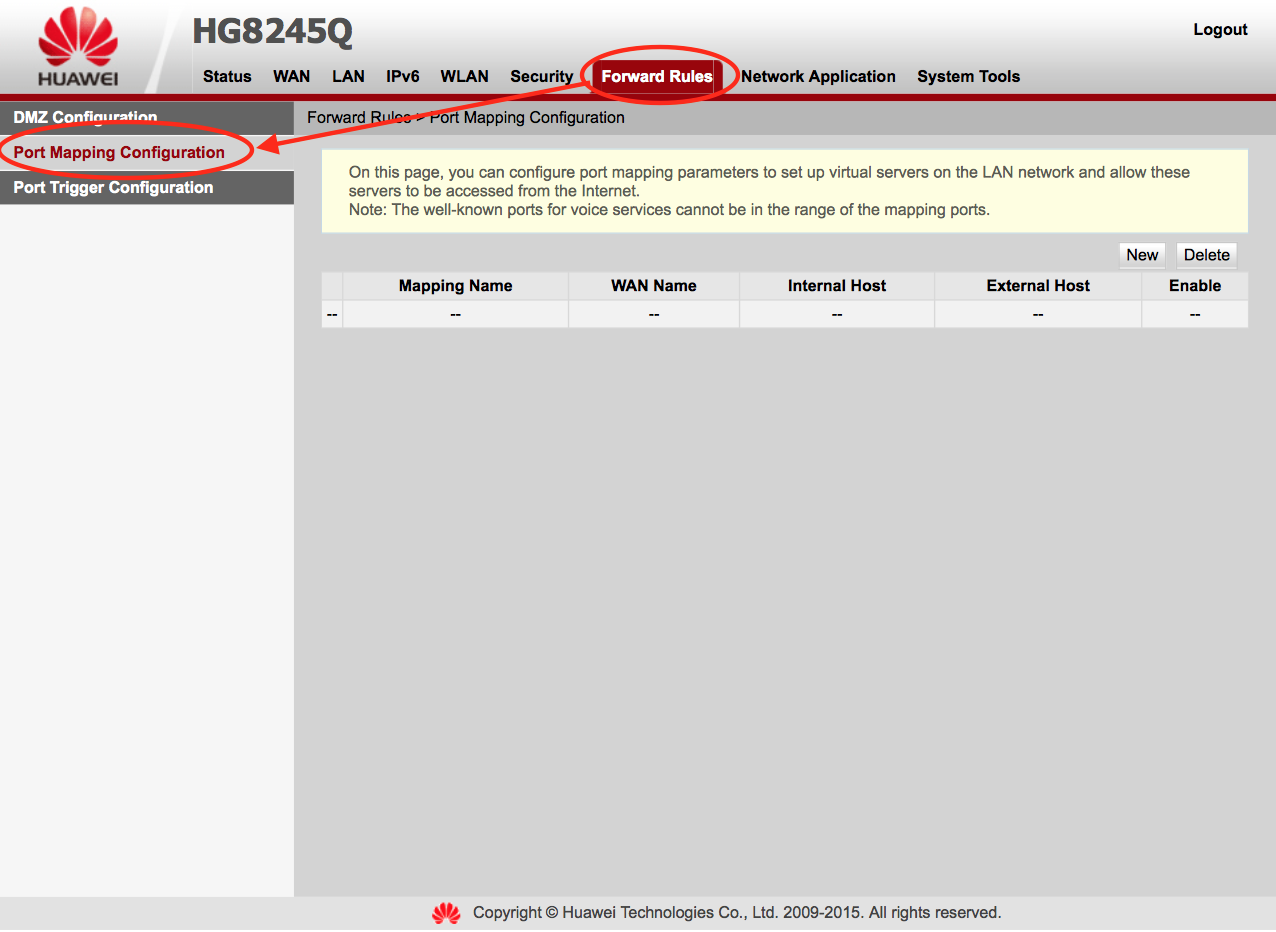 Configure port-forwarding
Create a new port forwarding entry by selecting 'New'.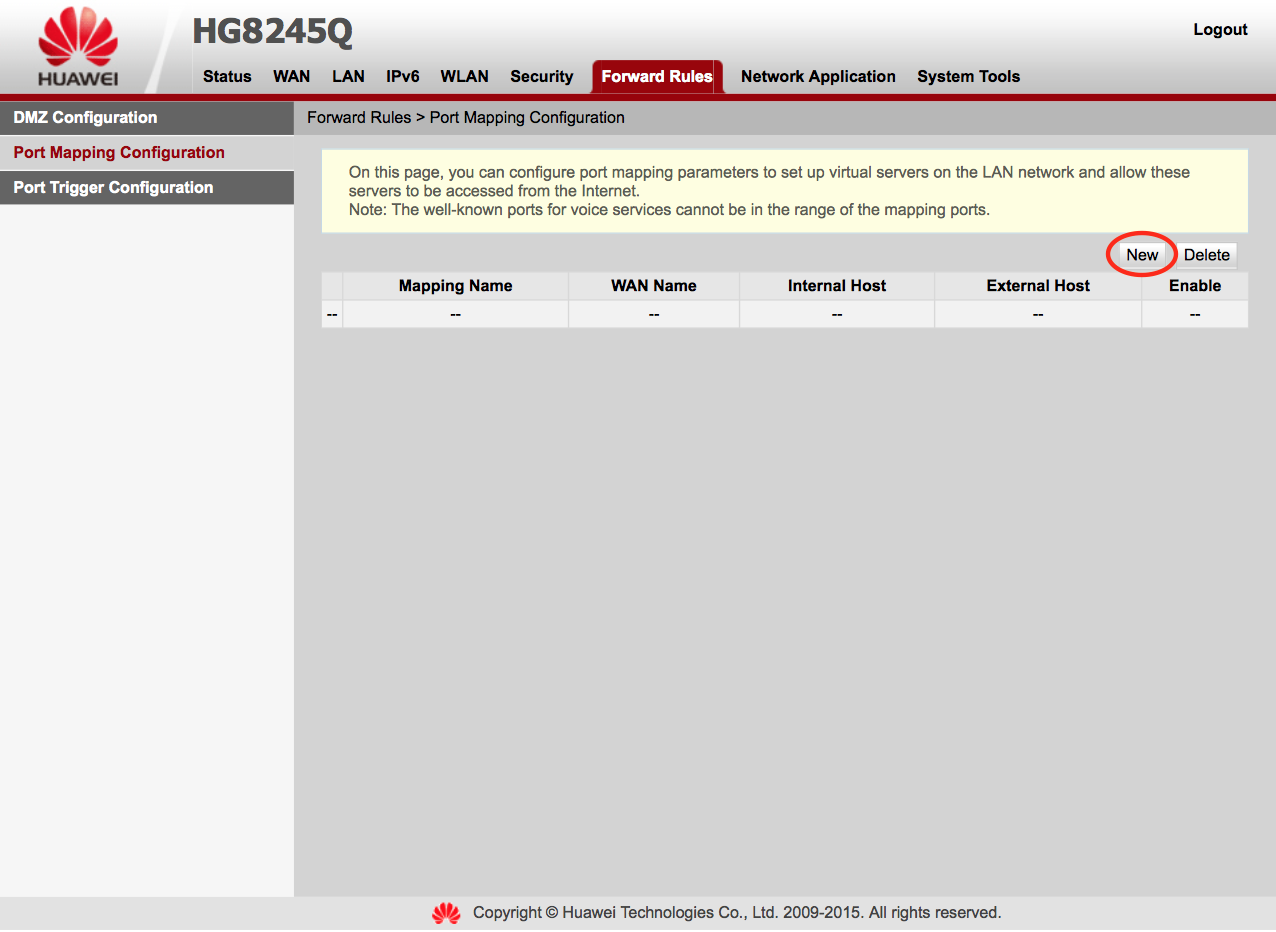 Enter a name for the port-forwarding entry and the IP address of your device (192.168.100.x) and select 'Add'.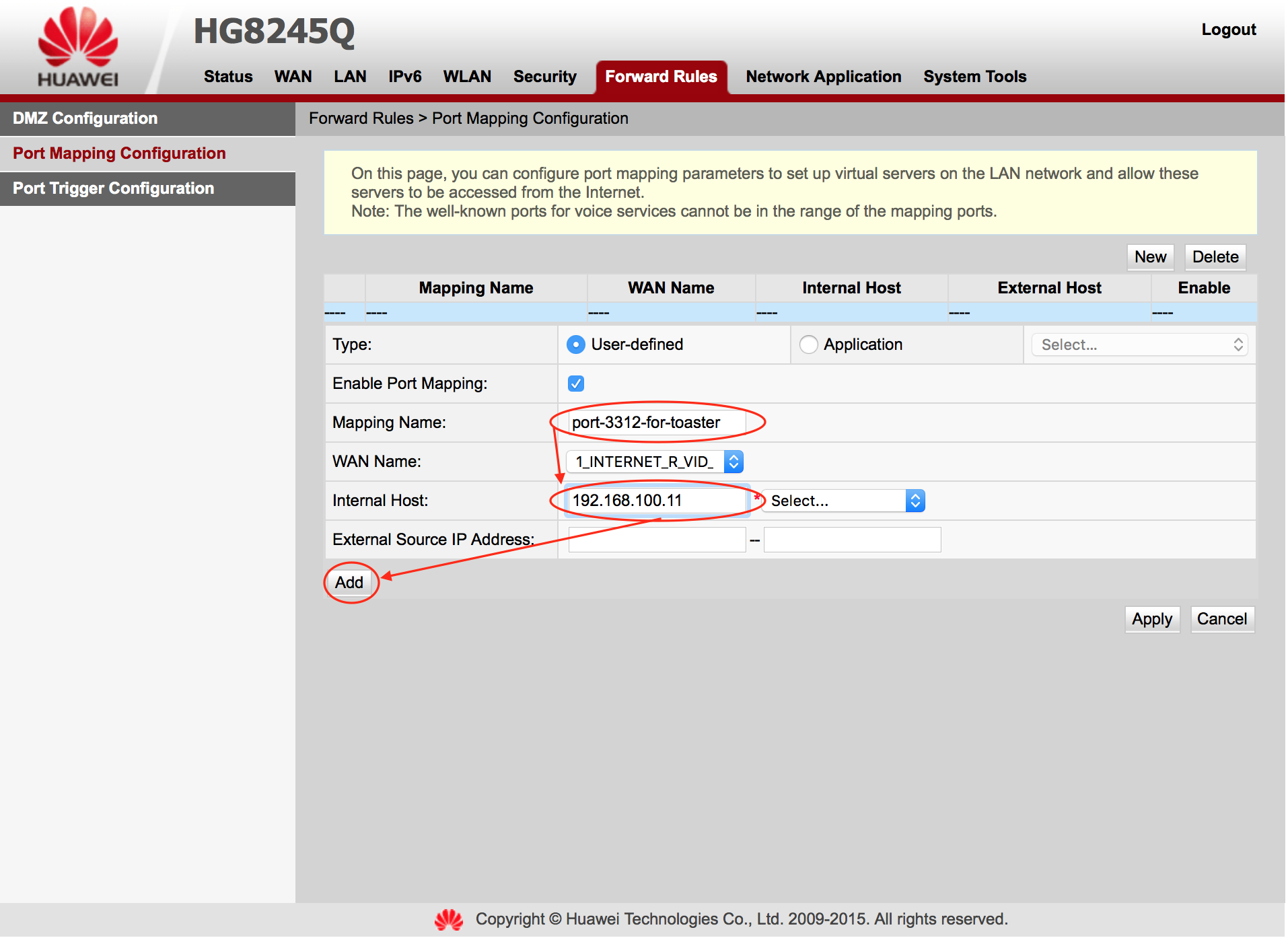 You have configured a internal device now to which you can attach multiple port mappings.
For this:
Select Protocol
Provide the internal port range
Provide the external port range
Apply these setting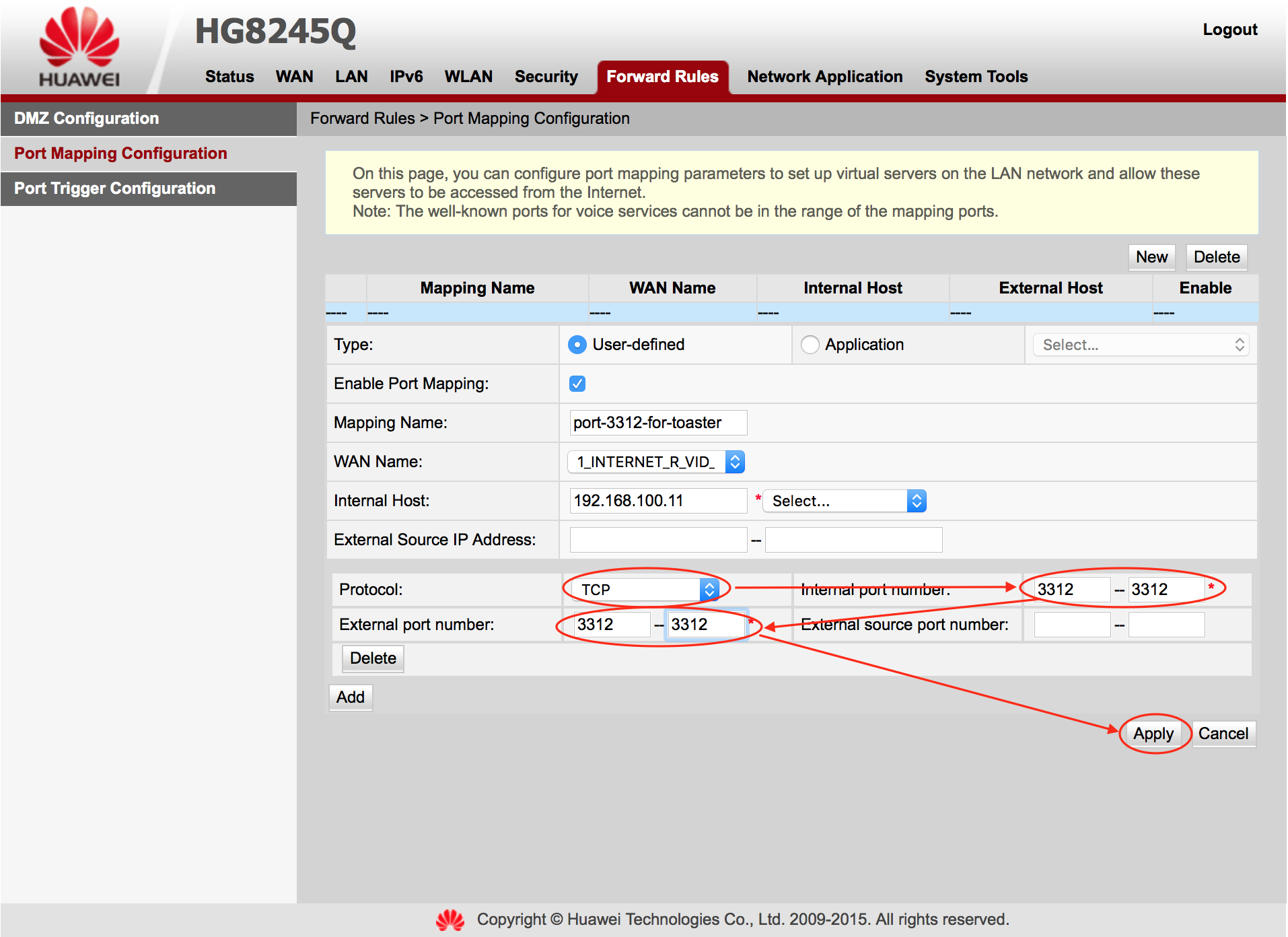 And you're done.