This guide will allow you to change your router password so you can use a custom password to login to your router settings.
In order to configure this connect to your router on http://192.168.100.1
Please make sure you are using your device's default browser, i.e. Edge for Microsoft or Safari for Apple.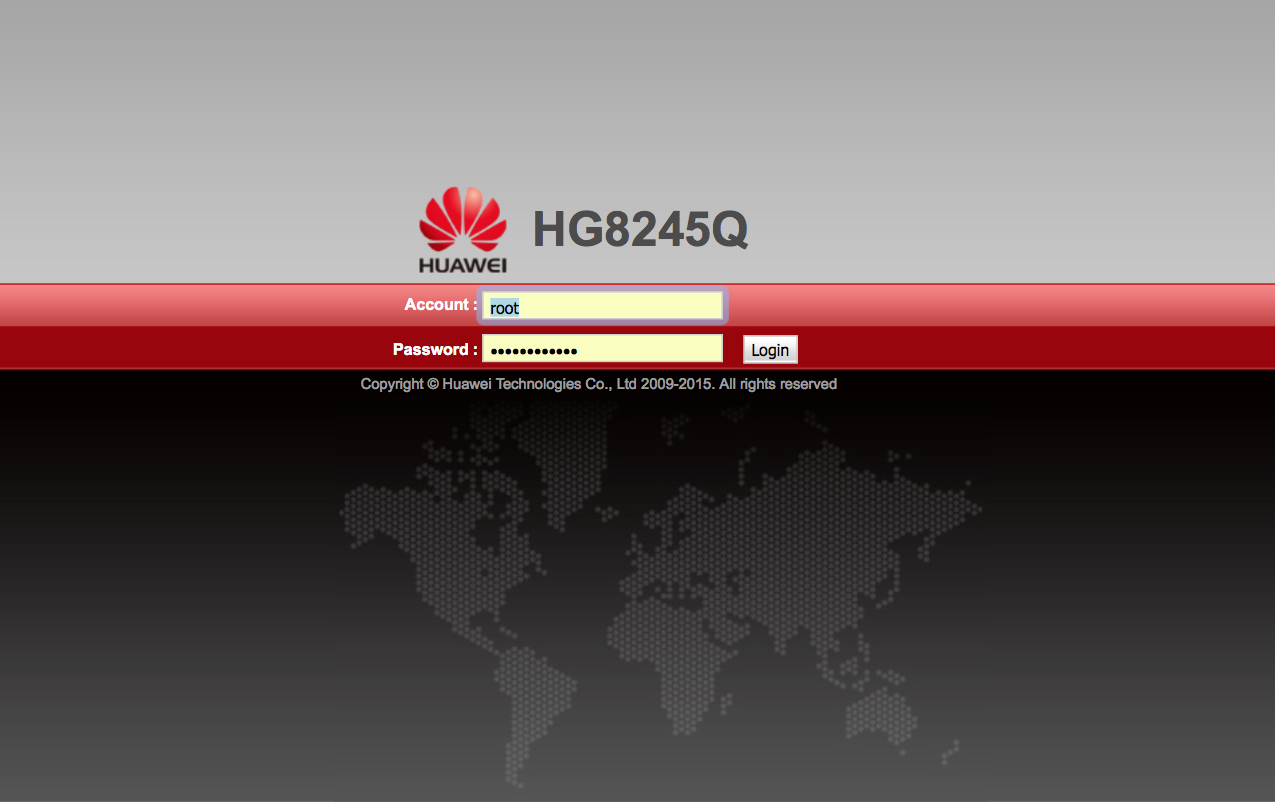 Login with:
Username: root
Password: <MAC address of your router>

N.B. Please input the first 12 digits of the MAC address exactly as it appears on your router (on the rear of the device) i.e. in capital letters, excluding all special characters.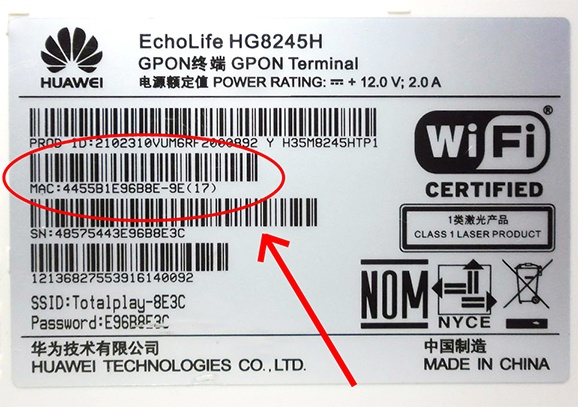 Navigate to the 'System Tools' tab at the top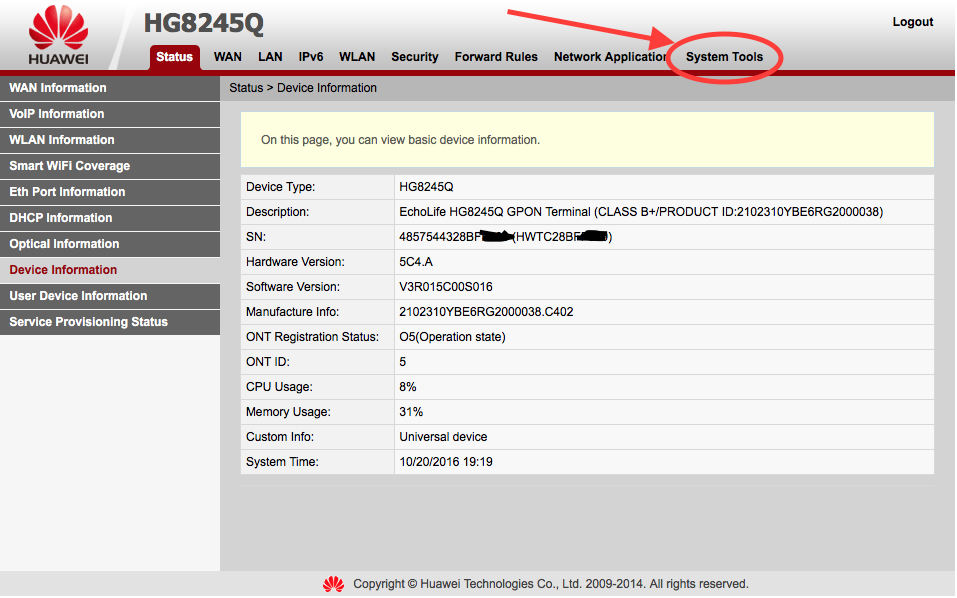 Select 'Modify Login Password'
On the left bar select the item 'Modify Login Password'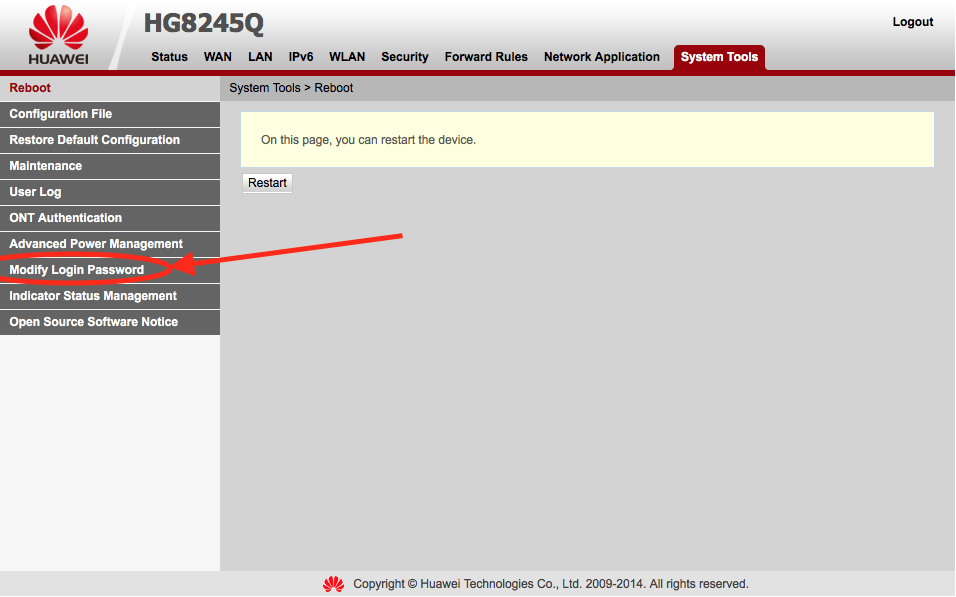 Set new password
Set new password, confirm it and apply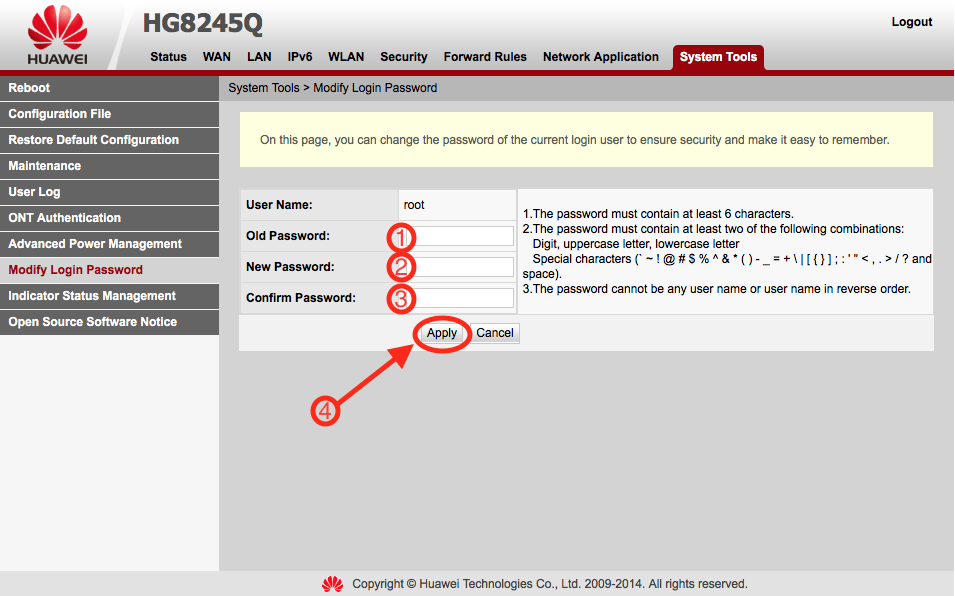 The router password has now been changed