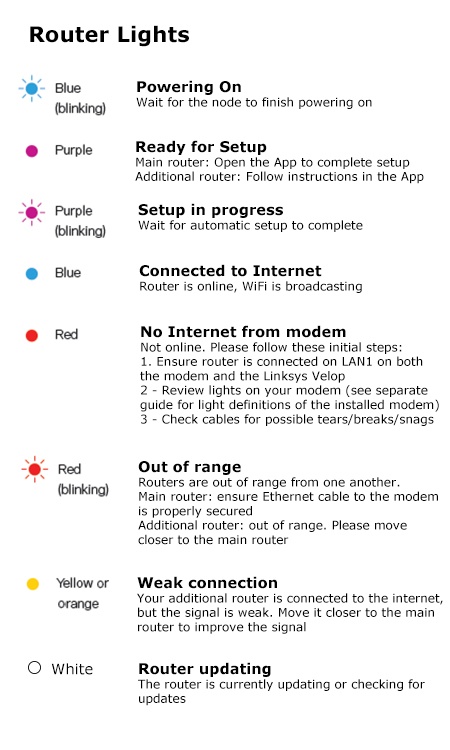 Light not coming on?
Check under your router and make sure the power switch is in the ON position (pictured below)
For SUPERFAST/75Mbps users who have the Linksys Dualband Router (Model WHW01) please see the correct position of your router password below: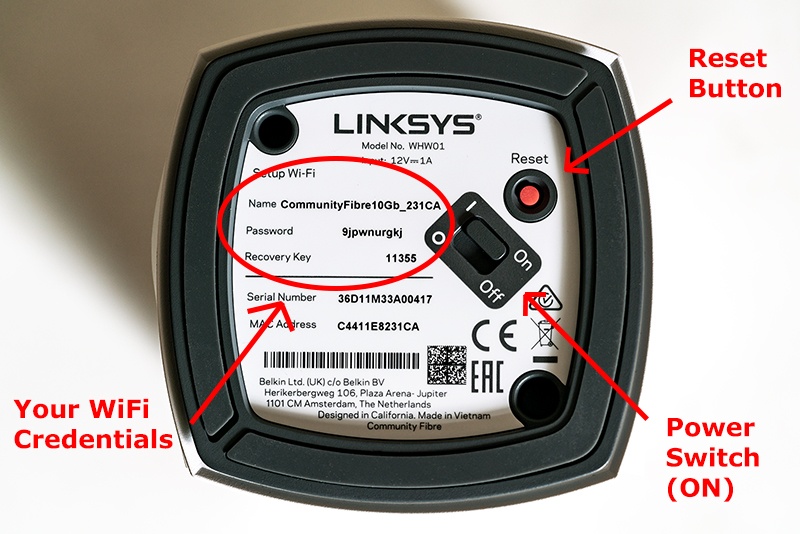 Please note: We recommend that you never press the reset button to revert to the factory settings unless instructed to do so by Community Fibre. This is because you will lose the info input by our Engineers at installation - as such, it would usually take us much longer to get you back up and running in the event you encounter a service issue.